This year the South Australian Government introduced the SME Business Advisory Services Program. This program was designed to support eligible small and medium-sized businesses to access professional services to grow and transform their business. Applicants were eligible to apply for a maximum of $10,000 (excluding GST) of matched funding to receive professional business advice in key areas for their growth and development.
The matched funding program has been key for many businesses in providing support and helping to secure their business viability into the future. Donoso and Sons have been an approved provider under this scheme and have been offering professional services to many businesses during this time. The program has been such a success with over 900 applicants in less than three months, which unfortunately means applications were forced to close early.
We would like to thank everyone who applied for our services and those we have had the opportunity to work with. As applications continue to be assessed, we also look forward to assisting those who are still yet to be approved.
For more information about the grant, click here.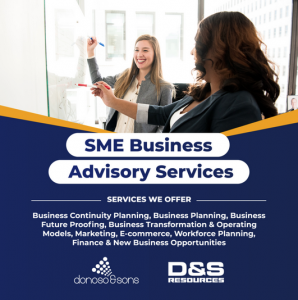 Share LinkedIn